BT broadband customers across the country – including several Priority IT clients – were unable to get online further to a power failure at an important exchange in Birmingham last week.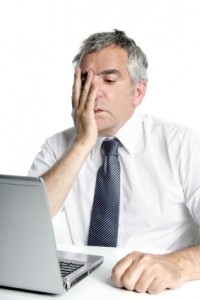 As so often seems to be the case with BT, when something goes wrong with a service they provide there are numerous complaints that their customer service is less than adequate.
One person affected by the power failure at the Birmingham exchange reported that BT denied all knowledge of the issue, but instead made him go through a time-consuming series of tests, and ended up saying that they would send him a new broadband router to fix the problem. (The problem, of course, was fixed when the Birmingham exchange came back online.)
When you rely on a service, you need reliable service
Businesses and individuals alike now rely on broadband in much the same way as they rely on their electricity or water supply. When they can't get online, many aspects of their business simply grind to a halt. This is frustrating enough, but it's compounded by any confusion over the source of the problem or the actions needed to resolve it.
Our choice of Zen Internet as our recommended provider of broadband services is not because they would be immune to the sort of problem that hit BT – severe 'one-off' problems like that could affect any broadband supplier – but because the overall standard of service, level of reliability and value for money they provide is simply so much better.