As you probably know, Microsoft updates its software using Windows Update. The reason for updates is often to address security vulnerabilities. Hackers and viruses exploit these vulnerabilities in order to gain access or cause harm to your computer.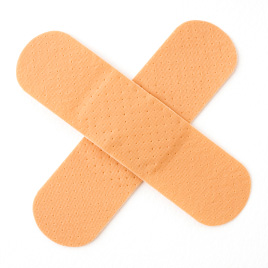 Once it discovers potential problems, Microsoft releases a fix to 'patch' the hole through which hackers could gain access. Most updates are released on what has become known as Patch Tuesday (usually the second Tuesday of each month).
This month, Microsoft are preparing for their biggest ever February release, which will consist of nine bulletins and will fix a total of 21 vulnerabilities.
The first four bulletins are rated 'Critical' – the highest rating that Microsoft uses. The remaining five bulletins have been given the second highest grading, 'Important'.
It is essential that your computer is configured to automatically update and install these patches. This, together with good, up-to-date anti-virus software, will help to ensure that your system is as secure as possible.
For more information and advice about these issues, just call us on 01225 636000 or email info@priorityit.co.uk.