Just like how we visit the dentist or doctors once in a while to get a check-up, or how we take our car for a service, it's important to get your IT equipment checked over.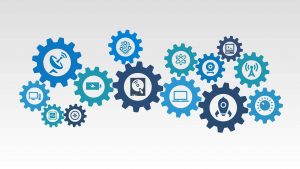 Just like how we visit the dentist or doctors once in a while to get a check-up, or how we take our car for a service, it's important to get your IT equipment checked over. Do you know what is going on 'under the bonnet' of your IT system? Is something slowing your system down? Is it prone to security risks and hacking? Which computers, servers or printers need replacing? Our IT health check will answer all these questions and many more besides. We recognise the importance of checking up on your computer and network health, which is why we offer a completely free check to all business owners, with no obligations following the report. As it's a subject that some people don't know much about, we're writing a blog with everything you need to know about health checks and why they're so important.
What Actually is an IT Health Check?
According to Gov.UK, an IT health check should provide assurance that your organisation's external systems are protected from unauthorised access. The internal systems should be tested to provide more assurance that there are no significant weaknesses on the network infrastructure, which could allow an internal device to impact the security.
In simple terms, we will look at your computer systems and your business to check it's all secure. The health check will protect your business, customer data and will ensure the computer systems are working as well as they can be. We investigate the systems, ensuring key programs are backed up and when they were last restored to ensure any backups are valid. In the case of an emergency, we also go through business continuity and disaster recovery planning. We'll examine an extensive range of important issues, including:
system and network performance
hardware performance (including desktop and laptop PCs, servers and printers)
server integrity (ensuring servers are built to Microsoft best-practice standards)
system security and external vulnerability
business continuity (backup and restore functionality)
All we need to run a check is a computer system, it could even be just one computer! The time taken to run a check depends on the complexity of the computer system, it could take anything from one hour to a full day.
Why is it Important?
First of all, we'll identify any areas within the computer system which might require updates. This will ensure that customer and business data are protected and there won't be any gaps for security issues. The check will offer you reassurance that there are no weaknesses on the network infrastructure which could allow any internal device to impact other devices security. We also ask the key users what they would like their network system to do, such as sharing documents with other team members, and we'll identify areas which could be improved. We may even discover new systems are needed to improve the businesses productivity. We look at all the key systems and where this data is stored so we can discover weaknesses on the network which could have a massive impact on the business. Our health check follows best practices from organisations such as Microsoft and NCSC.
What If Your Fail the Check?
Well, technically you can't pass or fail. You shouldn't be worried about not doing well on the check, as most fixes are fairly straight forward. We will put together a plan to resolve the issues so your business can then create a strategy of how to resolve them. As a result of the health check, you should be looking to find out about the security and stability of your systems. If the health check comes back completely positive, then happy days! But we would still advise you to use an IT support company to manage your network and to assist you with any IT advice.
Is the Report Difficult to Understand?
We can't speak for other IT support companies, but we make sure our reports are written in Plain English, with no confusing IT jargon. We also like to visit the business after we've written the report, to run through anything the company needs explaining in more detail. The results from your IT health check will be supplied in a comprehensive report. We also provide an executive summary of the key findings together with our considered, professional recommendations.
By having frequent IT health checks, it's possible to spot any potential problems before they cause more significant concerns. Your company will be better protected from hacks, scams and cybercrime. An IT health check will involve one of our team visiting your premises on a morning or afternoon to suit you. Although in-depth and thorough, the process is non-disruptive, meaning that your systems run as normal – and your people can work as normal – throughout. For your free health check, get in touch today.
If you've been considering investing in IT support, we offer a free IT health check and would love to help. For more information on our services, please contact us on 01225 636000.