Islington Motor Group officially opened a new Vauxhall Dealership in Chippenham, on the 17th October. This will see an increase in jobs brought to the town and potential trade between local businesses.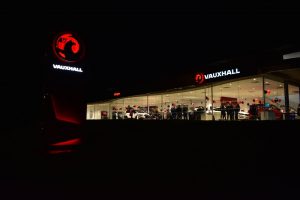 The group has other dealerships in Wiltshire and this expansion was supported extensively by another local firm; Priority IT, who helped manage the project through their technological know-how and access to software.
The project saw the installations of phone lines and telephony systems, as well as computers and operating systems. Priority IT worked to ensure the installation of all equipment supported a minimal and uncluttered feel within the showroom.
"Last week was really exciting for us as we launched our new Vauxhall Dealership. Priority IT were brilliant during the project, corresponding directly with our suppliers and operating partners. Which took the pressure off our managers, enabling them to focus on other matters. The project was delivered on time and within budget," said Paul Jones, Managing Director of Islington Motor Group.
"As well as the seamless service provided, Priority IT was an absolute pleasure to work with. Their knowledge and expertise was commendable. They delivered a professional service in a friendly and personal manner."
Priority IT was a large support system to the project, managing it from start to finish. Working tirelessly to ensure the IT operations were functioning efficiently throughout.
For more information regarding Priority IT and their services, please contact them at info@PriorityIT.co.uk or call on 01225 636000.