There's no doubt about it – email scammers are becoming more and more cunning. The need to protect your business from viruses is ever-present.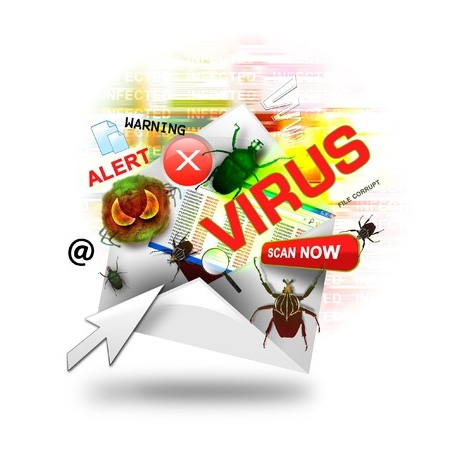 We recently became aware of a new scam email appearing to come from LogMeIn. Which encourages you to click on a link that downloads a Zip file containing a virus. Opening the file runs a variant of the CryptoLocker virus, which encrypts both your own files. But also any files within network drives on your computer.
Our advice is to exercise caution with any email that has a Zip file attached. If you have suspicions that an email might be spam, please forward it to support@priorityit.co.uk and we'll investigate for you.
The rise of the Zip file
Most email viruses are spread by downloading and opening unsolicited Zip files. To protect the data on your computer system, our IT experts strongly recommend that you delete all suspicious emails. Never open these files unless you're completely sure of their origin.
We've seen increasingly convincing emails of this type purporting to be from a range of well-known businesses, including Vodafone, Orange, O2, UPS, HMRC, Companies House, DVLA, Sky, Sage, QuickBooks, Facebook, MyFax, RingCentral, Lloyds Bank, Barclays Bank, and Natwest.
Subject headings include BACS remittance advice, mandate attached, invoice attached, you have a new message, application approved, important documentation attached, reservation confirmed, and unable to process your payment.
Be vigilant. Never click on these files. And remember – if you're unsure, you can always forward messages that may be email scams to support@priorityit.co.uk.
For more information about protecting your business against viruses – or for a free review of your IT system – call our friendly, knowledgeable staff on 01225 636000, or email info@PriorityIT.co.uk.