The IT security of small and medium-sized enterprises (SMEs) has been called into question by an enlightening new survey.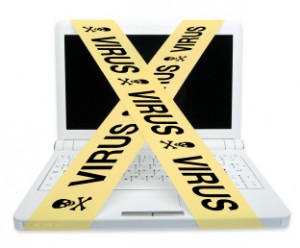 Worryingly, the survey revealed that 40% of SMEs have been hit by a security breach due to employees surfing to infected websites.
At Priority IT, many clients tell us that they can now spot the tell-tale signs of phishing emails (such as poor spelling, poor grammar and requests to reset passwords) and can therefore avoid spoof websites.
Unfortunately, as fast as people get wise to such practices, new ones are developed.
Most notably, there's been a rise in the use of social media to trick people into clicking a link that triggers the installation of a virus or malware. In particular, Twitter lends itself to this practice as the short messages that people write – often in 'txt spk' – are easier to fake than, say, longer more formal emails that purport to be from a bank.
Back to the survey, and another worrying statistic is that nearly one third of small businesses do not have a policy that governs employees' use of social media.
While the survey was undertaken by a software company in the US and relates to businesses based there, there is absolutely no reason to assume that the situation should be any different here in the UK.
Hackers, virus programmers and malware producers are as happy to breach the security of small businesses in Wiltshire as ones in Wyoming; and install viruses on the computers of companies in Bristol and Bath just as much as those in Baltimore and Boston!
After testing and researching the products of the leading anti-virus vendors, we selected F-Secure as our preferred anti-virus product. Not only did F-Secure perform the best, but it also allows us to remotely monitor the status of all installations.
This means Priority IT can ensure your anti-virus protection is always up to date, and that security breaches are one less thing for you to be worrying (or tweeting or posting) about.