To mark Safer Internet Day on 9 February we are encouraging businesses to stay safe online by warning them that this day is not just for individuals, and that they need to protect themselves online too.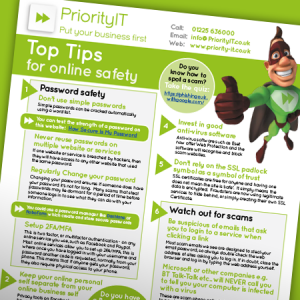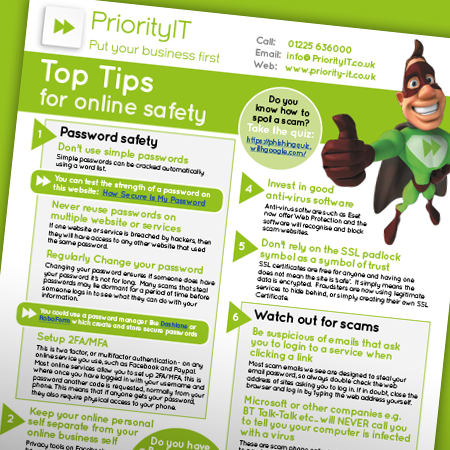 We are encouraging businesses to stay safe online by updating their online security as figures show cybercrime currently costs UK businesses more than £21billion a year.
Our new online training platform educates users around cyber threats, phishing, setting secure passwords, mobile device security, cyber safety at home plus much more. The course is accessed through a combination of eLearning modules, videos, and quizzes that help drive behavioural change and reduce cyber risk to organisations.
Due to the COVID-19 Pandemic, businesses across the UK have more employees than ever working from home, and with remote working comes increased security risks. Your computer may be up to date with the best Anti-Virus software, but the stats tell us that 90% of data breaches are human error. If your staff aren't trained toward cyber threats, then your business is at risk.
Statistics show that one small business in the UK is successfully hacked every 19 seconds, and around 65,000 attempts to hack small- to medium-sized businesses occur in the UK every day, around 4,500 of which are successful.
This training will teach your team members what shoulder surfing is, who hacktivists are and why just by adding a few numbers and extra characters into their passwords, it will take a hacker thousands of year to crack it. Once people understand how they can be scammed and hacked, and then how to be more secure online, they are more likely to become it.
The cost for the training is charged on a per user per year basis, making it suitable for businesses of any size.  Prices start at £15.00 plus VAT per user per year and we'll get you up and running by guiding you through the set up and training. That's £1.25 per person, per month for 12 months.
We believe that by encouraging businesses to stay safe online that we can put a stop to these threats. We have also created a downloadable advice sheet for anyone to access with top tips for online safety.
If you'd like to chat to the team about our new Cyber Awareness online training platform, please get in touch by calling us on 01225 636000 or by emailing: info@priorityit.co.uk