Schools, charities and community groups across Wiltshire and Swindon are to be helped by new not for profit organisation the Wiltshire Digital Drive launching this week, (September 30, 2020) which aims to bridge the digital divide.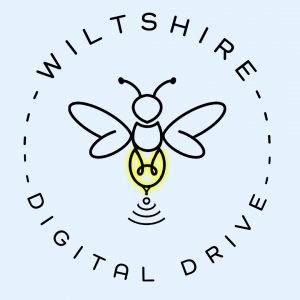 We have joined forces with Naturally Social, a Corsham-based communications agency, and Bath based accountants, Turner and Partners to create a Community Interest Company (CIC) called the Wiltshire Digital Drive (WDD).
Driven by the sole purpose of loaning laptops to schools, charities and individuals who do not have access to technology, Wiltshire Digital Drive was born from the success the laptop recycling initiative we ran during lockdown; recycling unwanted laptops to gift to families who couldn't afford one to help with home schooling.
It quickly became apparent that it wasn't just school children that need this help, as community groups and charities have been forced to change the way they deliver their services due to social distancing measures.
To keep this project running and sustainable the non-profit making organisation was formed and every penny raised, or laptop donated, will go directly to support the county's community.
Kieran Thomas, our managing director, said: "Zoom calls, online consultations, home working and home schooling are all part of our daily lives now. But this vital work cannot be carried out without the correct technology. We have given to over 150 families already, but we want to be able to help those that fall through the gaps- those that don't necessarily tick the government boxes for additional support."
On October 1, 2020 the Wiltshire Digital Drive will open its application process for the first-time inviting schools, charities and voluntary organisations to register interest and apply for equipment. There will be three opportunities per school year to apply for laptops and to make sure demand is met, there will be two donation drives each year. During this time residents, and businesses, will be invited to donate any unwanted laptops or tablets so they can be refurbished and reused where needed.
Natalie Sherman, founder of Naturally Social, said: "I'm so excited to be a part of this community project. Just like a bee brings pollen from flower to flower to help the environment, we aim to bring technology from person to person to enable education, knowledge and learning. It couldn't have got this far without everyone's support and generosity, but there's so much more we can, and want, to do."
The laptops and tablets will be on a long term loan to schools and charities with any maintenance or repairs being covered by the Wiltshire Digital Drive (WDD). Reviews will take place to make sure they have the correct equipment for their needs and requirements. If it is no longer needed, it will be given back to the WDD to be securely wiped and refurbished for another school or charity to use.